Increase your revenue & client retention
Membership
With Easy Salon Software, you can earn the loyalty of your clients. Sell membership to your clients and offer them permanent discounts on services on the basis of their membership type.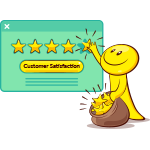 Reward points & wallet
Everyone loves extra! Reward your clients with points that can be availed against services and packages. Wallet system integration is another USP of Easy Salon Software.
Online appointments
Easy Salon Software lets you earn and provide client service 24/7. Let your clients book an appointment through your website & mobile app anytime anywhere and pay you online.
automate management of your salon & spa
Billing
Easy Salon Software enables you to do GST & Non-GST billing for services, beauty products & packages. Easy Salon auto sends an invoice on clients phone via SMS & email.
Feedback & rating
Easy Salon Software sends unique URL on clients phone via SMS / email requesting for feedback and star ratings. Client review gives you the scope of betterment and grows your business.
Inquiry Management
Never lose your potential clients! Timely follow up to your clients/ walk-ins & online leads increases 50% conversion rate. Easy Salon alerts you to follow up right on your dashboard.
Marketing that works
Easy Salon Software comes with in-built marketing tools like coupons, bulk SMS & emails. Dig deeper into the picture, know which marketing effort works best for you by choosing the source of lead.
Retain clients
Reminder for the inquiries who actually never showed up is a tool, enhancing your clientage. Tell members they are always on your mind with automatic birthday and anniversary SMS.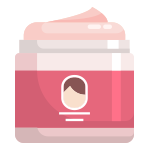 Stock made simple
Easy Salon Software reports each stock's current status. From it came, to who was the beauty product sold and how much was used in the salon. After all this, it automatically reminds you to buy products which are low in stock.
Staff commission and payroll
Easy Salon Software comes with automatic payroll and commission management. Just add the commission and sales target of the service provider on each service and sale Easy Salon will do the rest.
Daily reports
Whether you have one salon or more; Easy Salon Software auto sends you reports on emails for today's billing, walk-ins, and expenses. Easy Salon also gives you the option to export data in MS Excel format.
Unlimited access
Easy Salon comes with no limits! Yes, add as many as employees, software users, clients, bills or products/services to your software. We do not have any limit on the number of entries you make on our software.